Stationery Department StoreIshimaru Bunkoudousince1883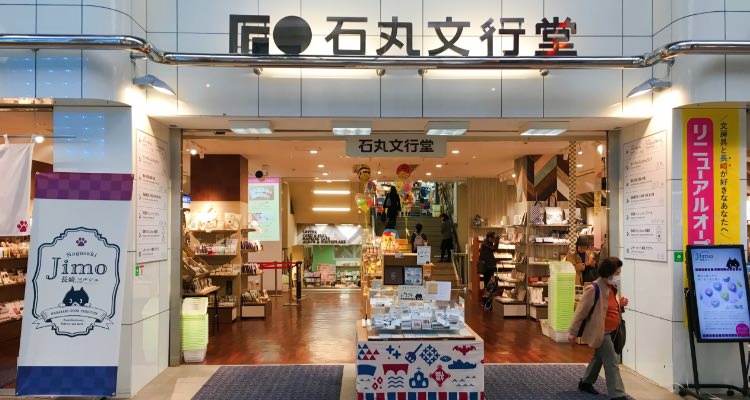 Store Introduction
Nagasaki is the only city that was allowed to trade with foreign countries during the 17th century, when Japan established a policy of seclusion under the Edo shogunate. Nagasaki accepted people and cultures from many countries, including Portugal, the Netherlands, and the United Kingdom. Nagasaki was rebuilt in spite of the sad history of atomic bombing in the 20th century, and now, it has become a city where rare cultures still exist in Japan. Since 2016, Nagasaki, Monaco, and Hong Kong have been recognized as the world's three new major night views. A large number of tourists from home and abroad visit Nagasaki for its unique historical culture and scenic views.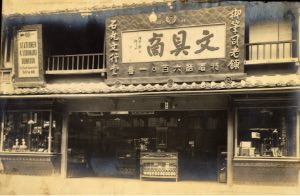 Ishimaru Bunkoudou is a stationery department store founded in 1883 in Nagasaki, where various foreign cultures are mixed. The store with approximately 50,000 kinds of articles displayed from the basement to the sixth floor is the largest in Kyushu, and it boasts a prominence in the history of merchandise in Japan.
The store handles various products including the store's original products, fountain pens and inks from home and abroad, excellent stationery made in Japan, traditional products from Kyoto and Nara, character products, postcards and magnets suitable for souvenirs from Nagasaki, good-quality containers and even foods from various areas in Nagasaki.
We provide a free name-engraving service for writing instruments at our own workshop. We also sell postage stamps so you can buy postcards and write on the spot to people you know.
We promise a rich and enjoyable experience for every visitor.
Philosophy
We offer richness and enjoyment to your life through stationery suggestions.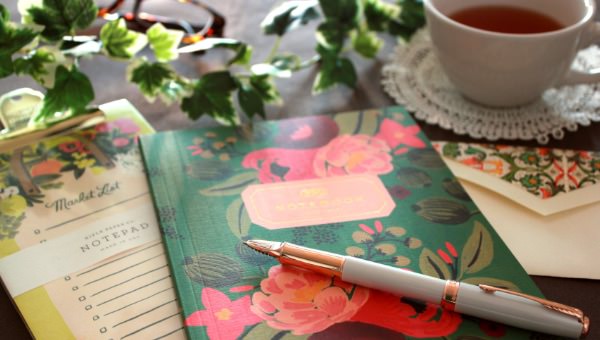 Floor Guide
Basement

Letter, Card, Sundries, Masking tape, Craft, Seal

1F

Japanese traditional, Japanese Towel, Fragrance, Cosmetics, Stamp

Nagasaki Marche Jimo

Nagasaki is a treasure trove of leading historic events, historic sites, and ingredients in Japan. This is a shop unique to Nagasaki with attractive products in produced Nagasaki Prefecture.

2F

Japanese Stationery, Pen, Notebook, File

3F

Pen, Fountain pen, Ink, Schedule, Leather item

Namiki, Pilot, Platinum, Sailor, Pelikan, Parker, Cross, Waterman, Lamy, Moleskine, Twsbi

4F

Art&Drawing paper, Calligraphy, Frames

Copic, Holbein, Uni, Staedtler

5F

School bag, Kids space, Workshop space

6F

Event hall
Introduction of Original Products
Nagasaki Bikei

Nagasaki Bikei is the name of a series of fountain pens and inks manufactured under the theme of the beautiful scenery of Nagasaki that people want to protect forever. We release a new fountain pen and ink every year. Nagasaki Bikei is highly valued not only by Japanese users but also by overseas users.

Color Bar Ink

Color Bar Ink is our original ink where you can choose a color according to the mood at the time like you enjoy cocktails in a bar. There are 70 colors in all. You can choose your favorite color from the menu just like a cocktail menu in a bar. A special collection case is also available.

Nagasaki Stationery

We use materials made in Japan to make our stationery goods, including writing pads, ballpoint pens, and masking tapes, incorporating designs of Nagasaki's famous places and specialties. These goods are also listed in tourist guides for Japan, and are popular with women, in particular.
Access
Hamaichi Arcade 8-32 Hama-machi, Nagasaki-shi, Nagasa Prefecture 850-0853
From Nagasaki Airport

Take the high-speed bus for Cocowalk Shigesato via Nagasaki Dejima Road. Then get off at Chuobashi Stop and walk 5 minutes.

From Nagasaki Station

Take Tram #1 for Sofukuji. Then get off at Kanko-dori Stop and walk 3 minutes.